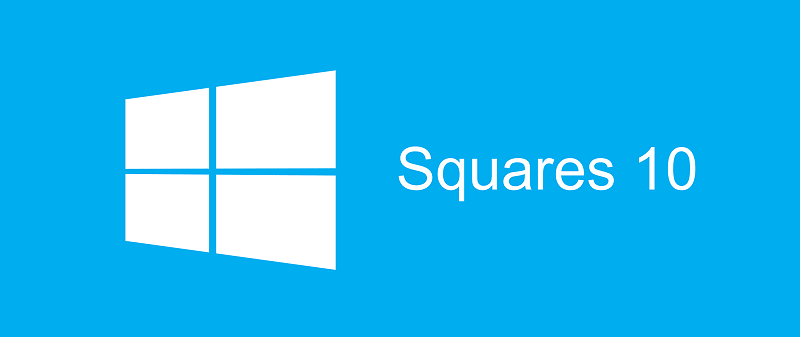 DO NOT DOWNGRADE YOUR COMPUTER TO WINDOWS 10 - YOU WILL REGRET IT LATER
Having participated on the hoax that was the "insider program" since its very beginning, with Microsoft
selectively
only listening to feedback that pleased them, and having watched as they released messy update after messy update, including the last one - messier and buggier than many before it (I still remember how shocked I was when I learned that it was going to be the RTM version), my only advice for all of you is:
DO NOT DOWNGRADE YOUR COMPUTER TO SQUARES 10
For those of you who happened to install this monstrosity, remember you are on a "timer" and only have
one month
to roll back to your previous Windows version, otherwise you'll be risking your activation keys being invalidated by Microsoft:
http://www.tomshardware.com/news/window ... 29727.html
I can barely imagine the nightmare for NVIDIA, AMD and all other manufacturers of devices and peripherals that need special drivers, having to deal with the worst abomination ever released by Microsoft (worse than 8/8.1, if that's even possible), starting with the forced silent updates which might be happening at any time during the installation of a new driver, messing up the install process and the user's system altogether.
Recommended reading:
How to uninstall Windows Update KB3035583 – The Windows 10 AKA Squares 10 downloader
http://www.myce.com/news/how-to-uninsta ... 8-1-75681/
Hate Windows 10? Uninstall Windows 10 and reinstall Windows 7 in a few easy steps
http://www.pcadvisor.co.uk/how-to/windo ... y-3615606/
We tried using Windows 10 for real work and... oh, the horror
http://www.theregister.co.uk/2015/07/07 ... d_7_users/
Why Microsoft's mobile cancer has ruined Windows 10
http://www.itproportal.com/2015/05/04/w ... indows-10/
Windows 10 to make the Secure Boot alt-OS lock out a reality
http://arstechnica.com/information-tech ... a-reality/
Windows 10 Shares Your Wi-Fi With Contacts
https://krebsonsecurity.com/2015/07/win ... -contacts/
Windows 10 Home edition may force updates on you
http://www.cnet.com/news/windows-10-hom ... e-updates/
Fanbois designing Windows 10 – where's it going to end?
http://www.theregister.co.uk/2015/06/02 ... no_thanks/
Mozilla CEO Sends Angry Open Letter To Microsoft Over Changing Windows 10 Browser Defaults
http://techcrunch.com/2015/07/30/pushed-over-the-edge/
Windows 10 marks the end of "pay once, use forever" software
http://www.theregister.co.uk/2015/07/31 ... f_windows/