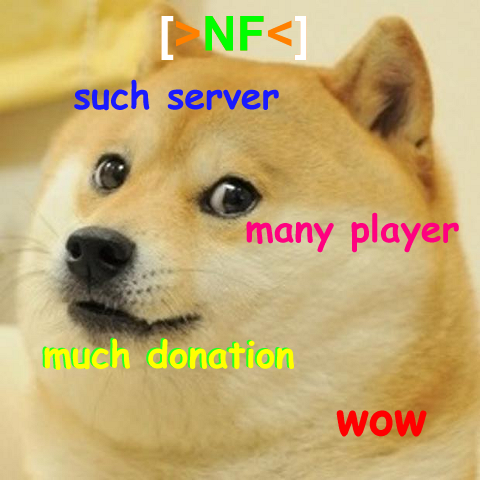 Money donations to the
[>NF<] Noobs Forever Servers
are currently accepted through PayPal. As you probably know, I absolutely hate PayPal, but unfortunately it is currently the most commonly used payments gateway worldwide. Let's hope this situation will change in the future.
ET ONLY:
If you make a donation of any amount, you will be immediately promoted to level 2 (
Elite Citizen
). That level unlocks access to the same commands as level 1 (
Citizen
), with the "Elite" prefix being intended as a recognition of your contribution to the
[>NF<] Servers
.
Before you donate, though, make sure you've read these terms carefully:
1 -

I will not publicly disclose the name of the donators or the individual amounts donated.



2 -

Donating DOES NOT grant you any "special rights" on the

[>NF<] Servers

. Much on the opposite - by donating you are further expressing your agreement with the servers rules and your rights when playing on the [>NF<] Servers.

To make a donation, click on the button below:

Don't forget to inform your player name together with your donation.
Do not send the money as a payment - click the DONATE button above!
You may also make your donation in any cryptocurrency. PM'me for a donation address for the cryptocurrency you want to donate in.
Bitcoin address:

13FJAHKR1NahtB77JJCEqgN6jL2H3q43CZ
Bitcoin Gold address:

GeTwGcEC6zNXC13B98q6vbELBZ4rDAUvBV